How to - Enroll to the SASE service
Last modified on 10 Apr, 2022. Revision 9
| | |
| --- | --- |
| Up to date for | SASE Trial |
| Status | OK |
| Author | Firas Aladhami / Thomas Vasen |
This guide is on how to enroll to the SASE service
The guide uses our example company ShieldIT as <company_name> through the different steps
The guide assumes you are already provided with access information to the service by Clavister.
Enrolling to the Service
To enroll your admin user (pre-registerd by clavister) follow this link: 

https://<company_name>.sase.eu/enroll/

Example:
https://shieldit.sase.eu/enroll/
Enter the username of your pre-registered admin user only.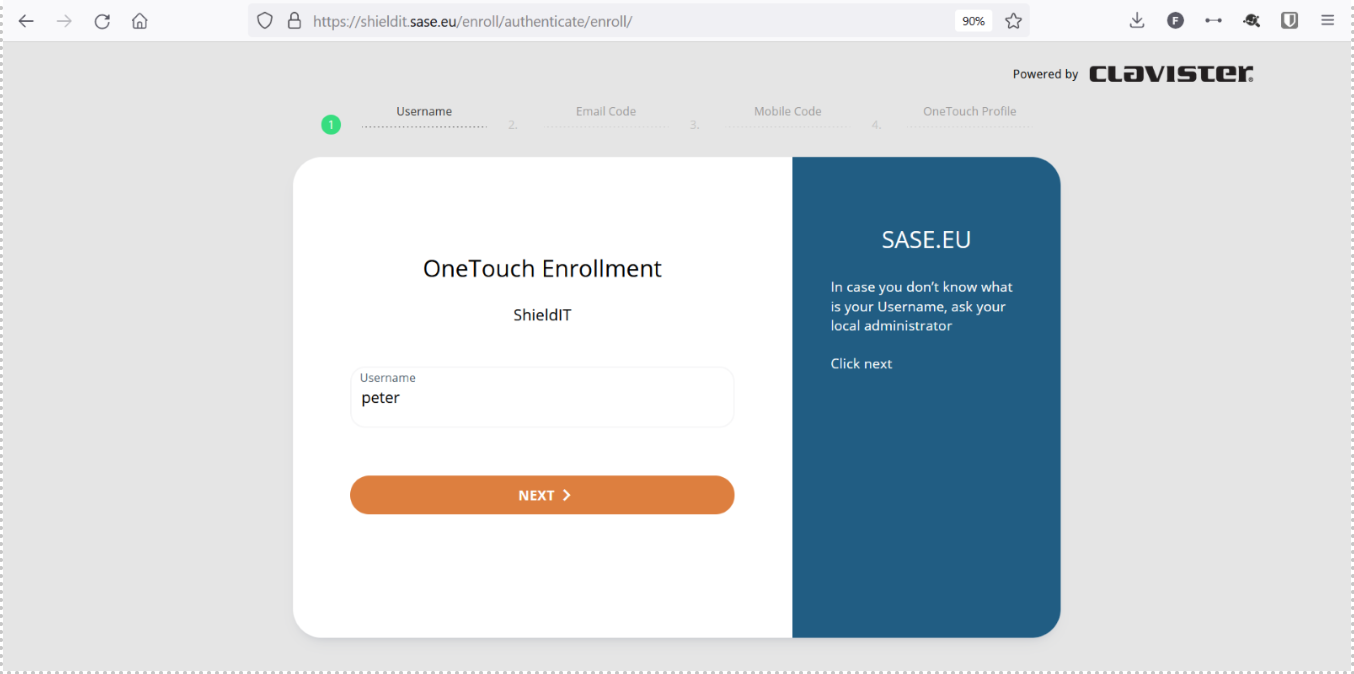 You will receive a code in your per-registered email inbox. Note that it may end up in your SPAM folder.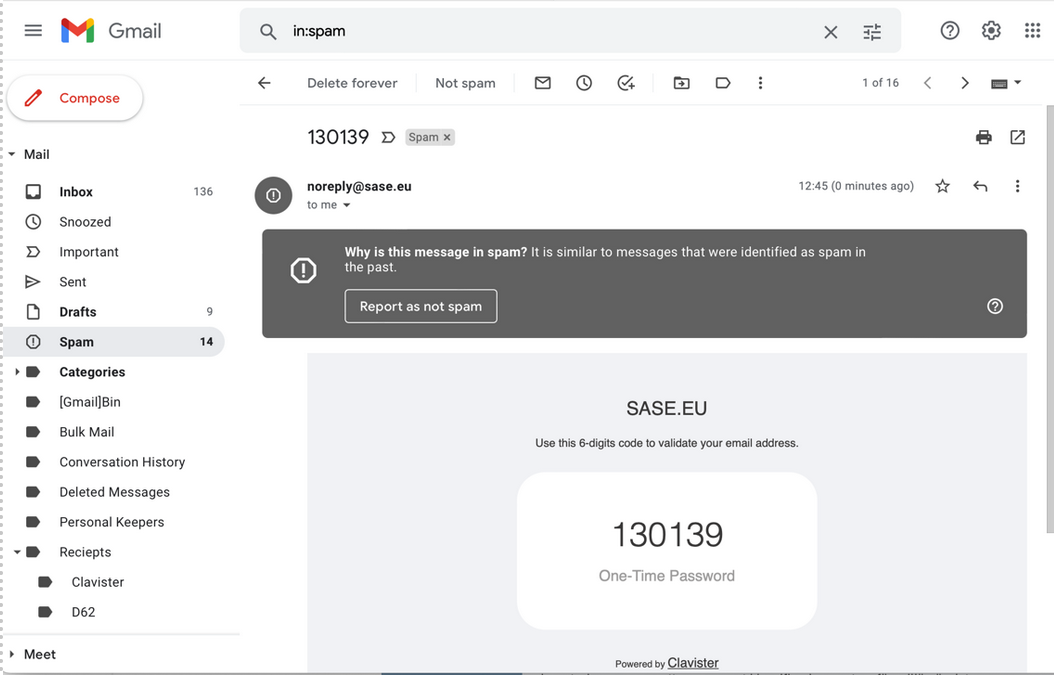 Insert the Code form and click Next.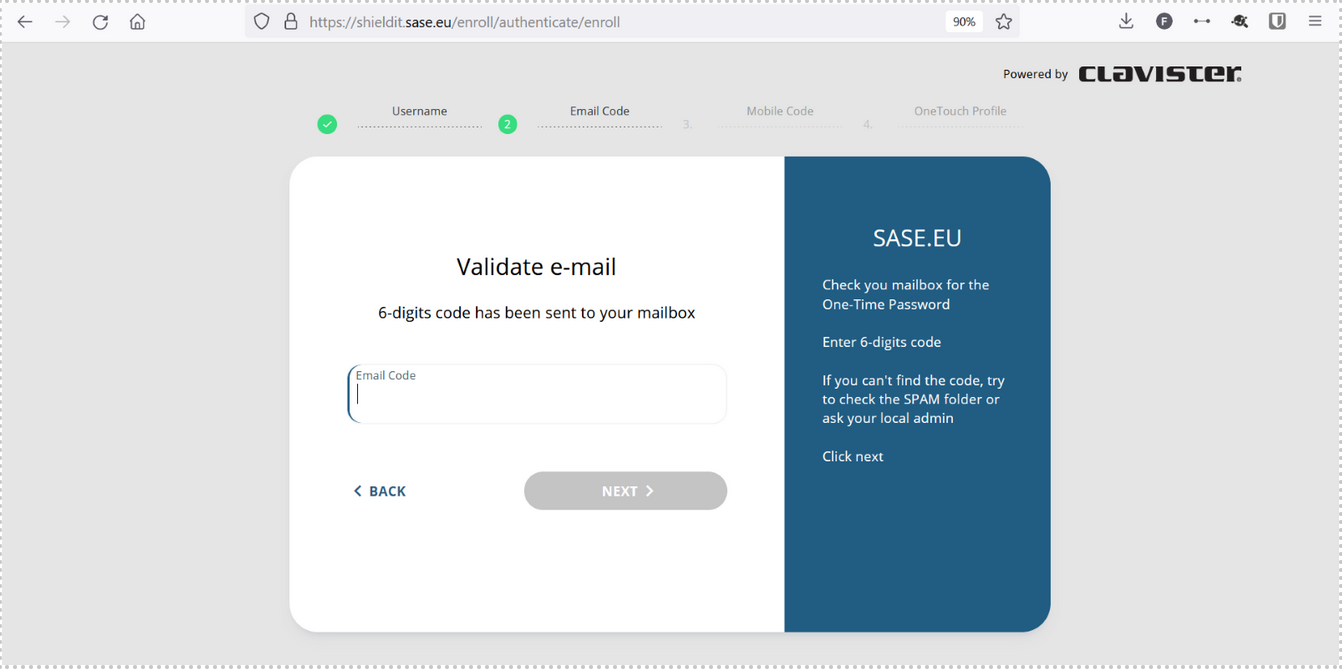 You will receive an SMS on your pre-registered mobile number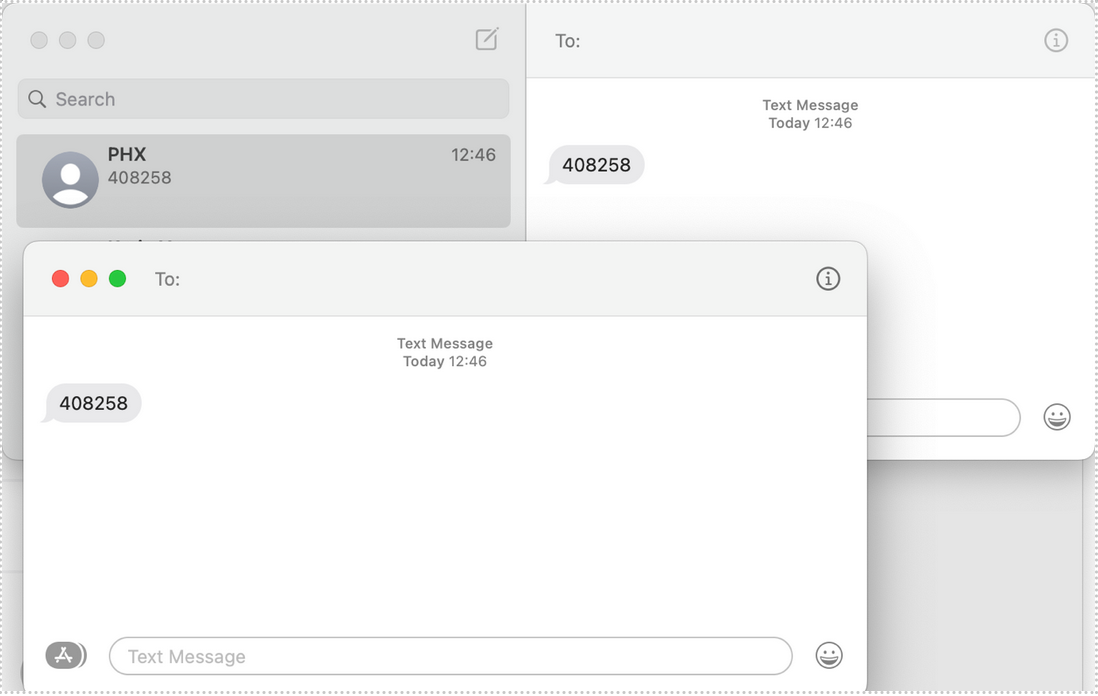 Enter the six digit code recivied via SMS and and click Next.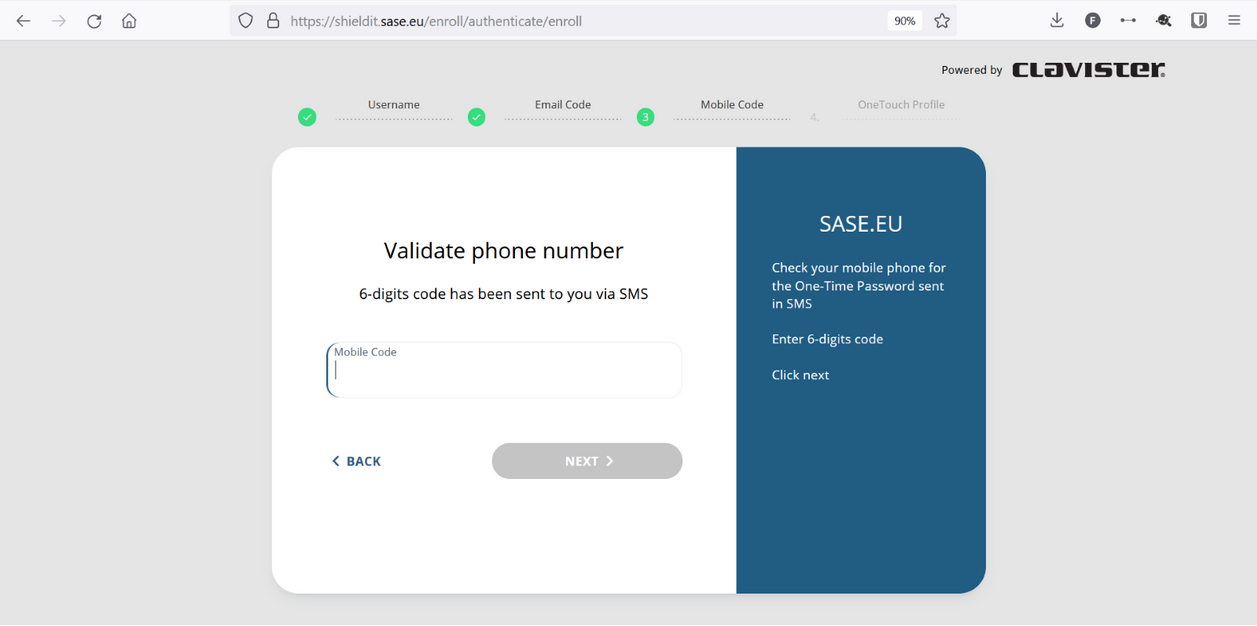 After this, turn to you Mobile Phone - 
Click the App Store icons to show a QR code to find the download page for Clavister OneTouch quickly on your phone.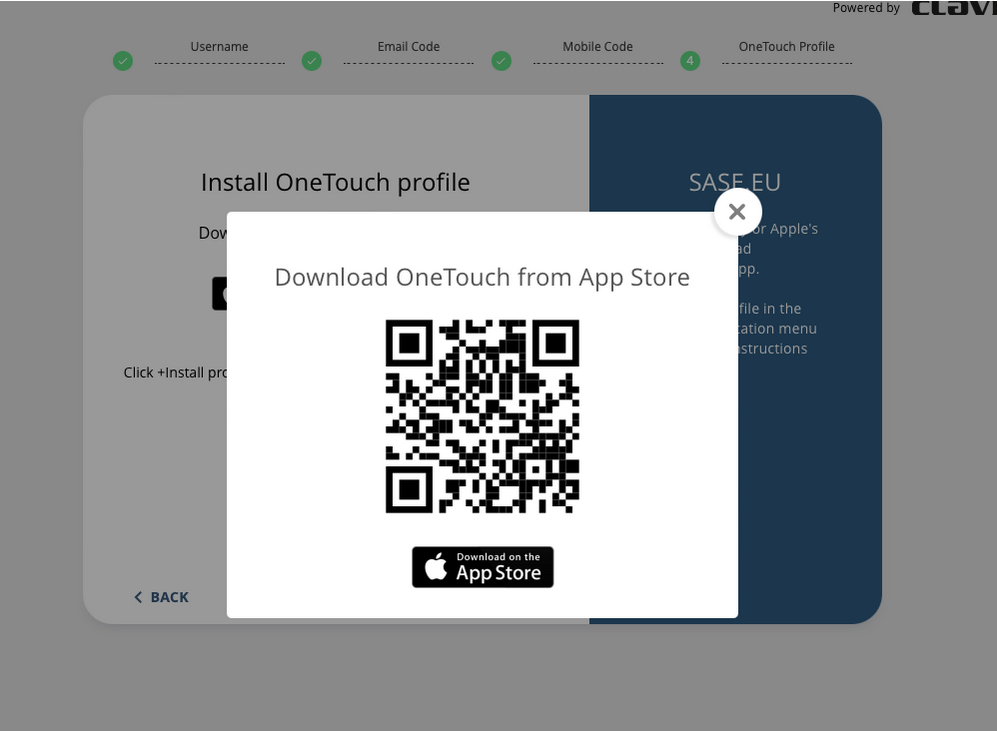 After installation open the Clavister OneTouch app, open the scanner and scan the QR code on screen.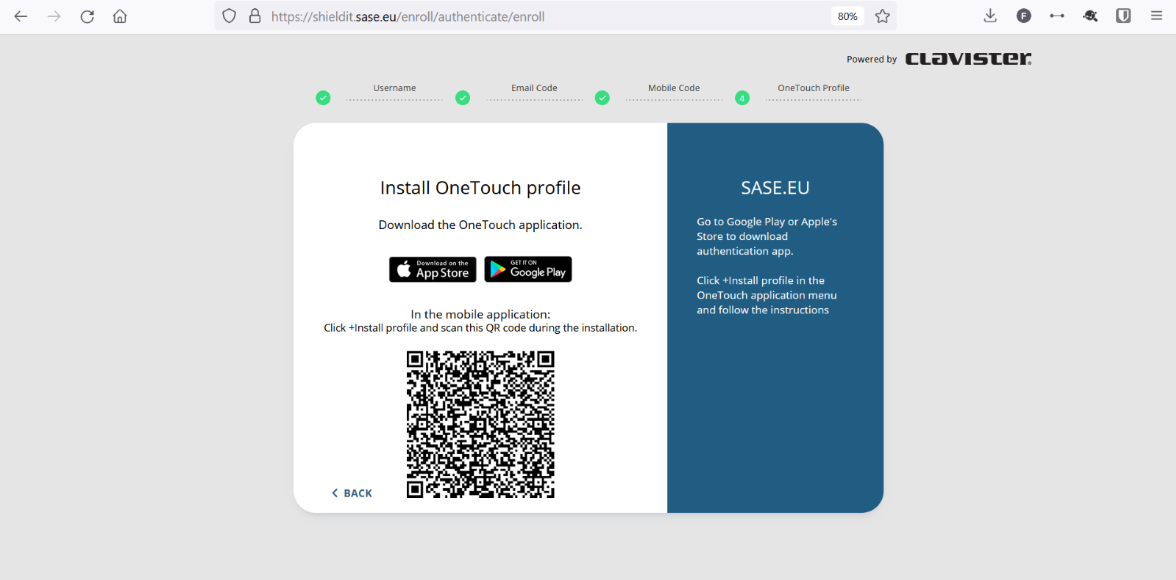 You will be asked to create a 6 digit passcode as backup and thereafter asked if you want to turn on biometric validation. Click Yes.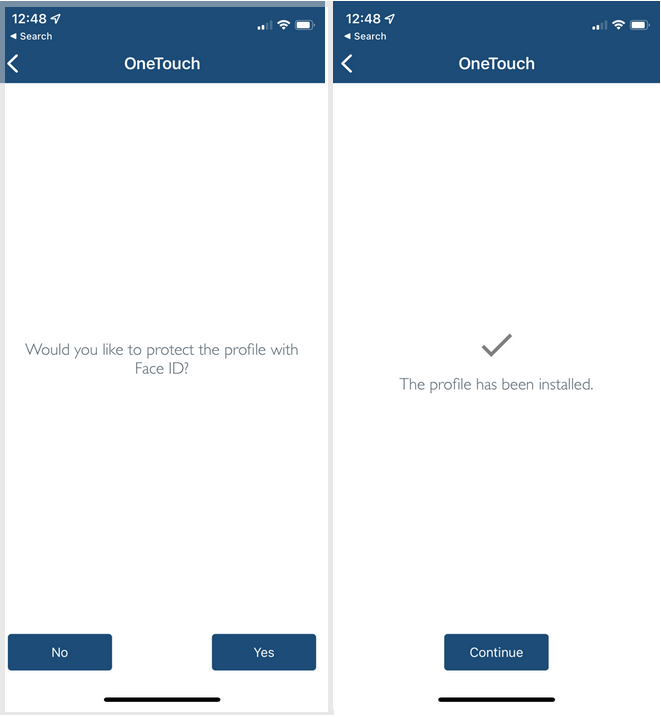 You are now completely enrolled.

Related articles