Why some log category ID's are missing
Last modified on 23 May, 2022. Revision 2

Why are some log category ID's missing? As an example we have category 1, 2, 3 and 5. Why is number 4 missing?
| | |
| --- | --- |
| Up to date for | cOS Core 14.00.04 |
| Supported since | cOS Core 9.xx |
| Status | OK |
| Author | Peter Nilsson |
Missing log category ID
If we go to the log receiver and look at the list of log exception category list we see that some of the category ID's seem to be skipped.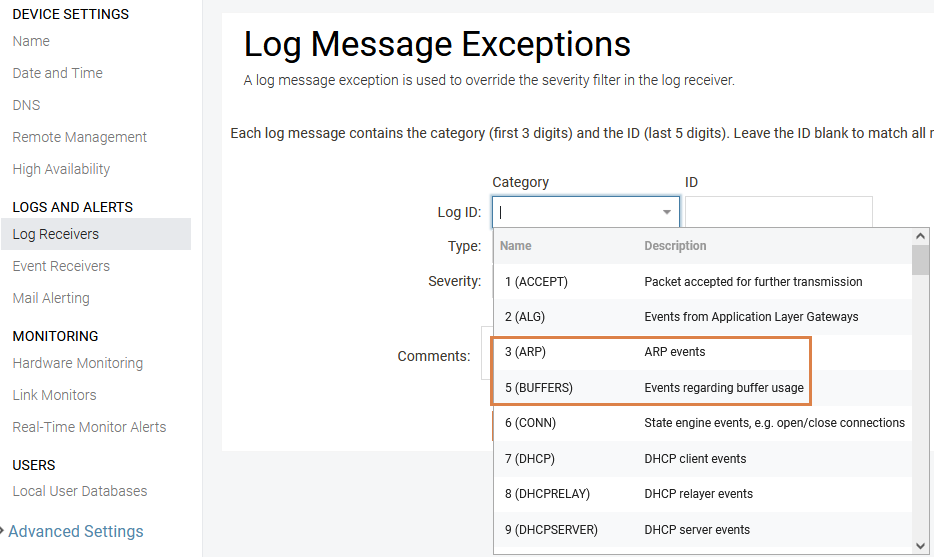 In the above picture, category ID #4 is missing.
Reason
The reason for this is basically changes in the code. The firewall is constantly updated/changed and sometimes some features/functions are added/removed or even merged with other categories. That is the main reason why there are gaps in the ID sequence as we also do not want to re-use old/existing category ID's.
Related articles