What is Clavister OneConnect?
Clavister OneConnect provides users full network-level access to corporate resources over encrypted SSL VPN connections. Using Apple's Packet Tunnel Provider Network Extension, the OneConnect client provides anytime, anywhere access to critical applications such as email, virtual desktop sessions and other applications protected by a NetWall Firewall. Combined with Clavister OneTouch, it also offers a simple way to use two factor authentication (2FA).
Requirements
The Clavister OneConnect client is a free app and is intended to connect to a Clavister NetWall Next-Generation Firewall (NGFW) running Clavister cOS Core 13.00.09 or later in order to function properly.
Installing the Clavister OneConnect Client
The OneConnect Version 3 client can be downloaded from the Apple App Store and is available for macOS, iOS and iPadOS.
Connecting using the Clavister OneConnect client
Start the client. The example below shows the client running on macOS. Click VPN Configurations to create a new configuration.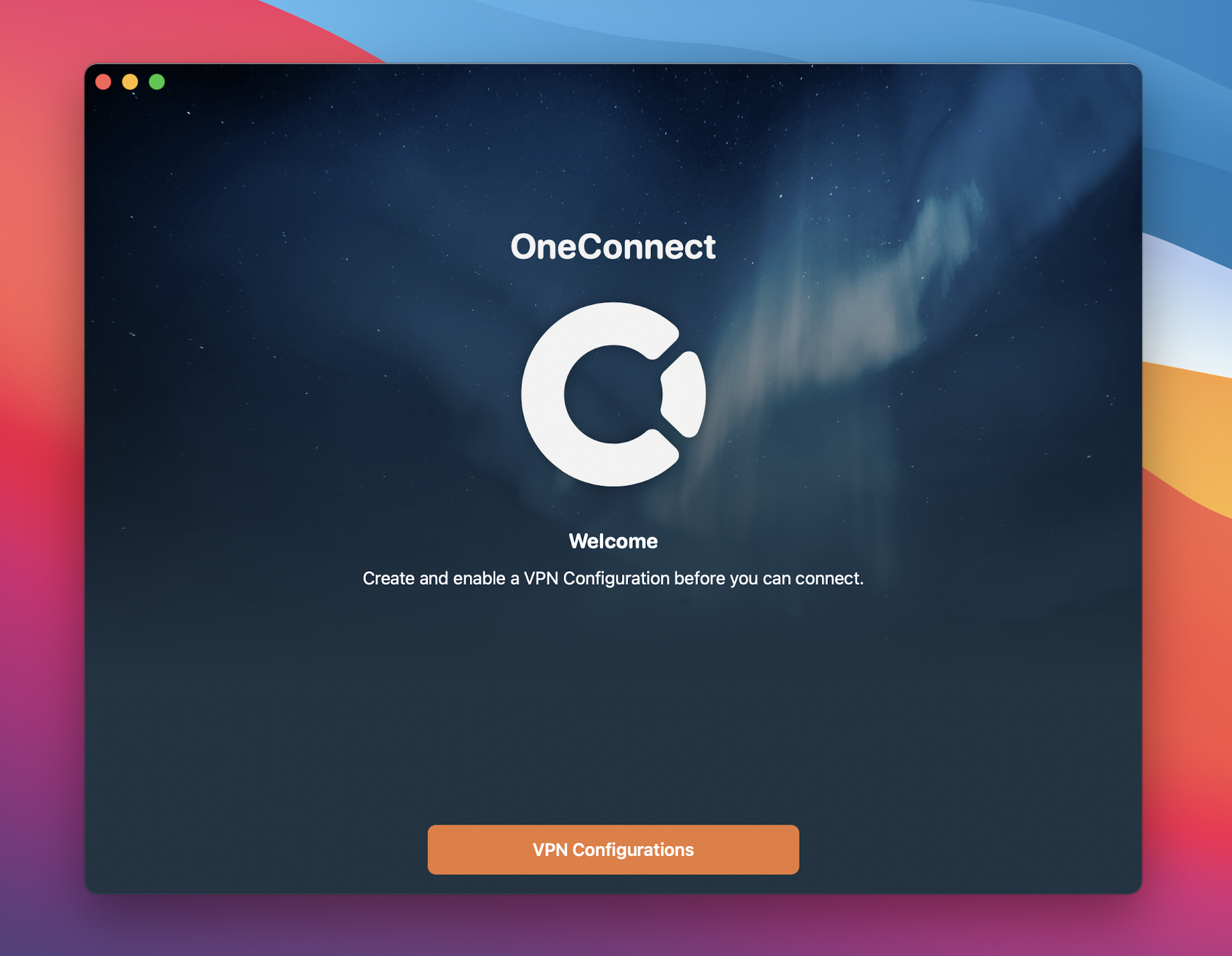 Give your VPN Configuration a name, then enter the hostname and credentials needed to connect.
Note: The hostname entered must be the same as the Subject Alternative Name (SAN) options in the certificate used by the OneConnect Interface in the cOS Core configuration on the firewall.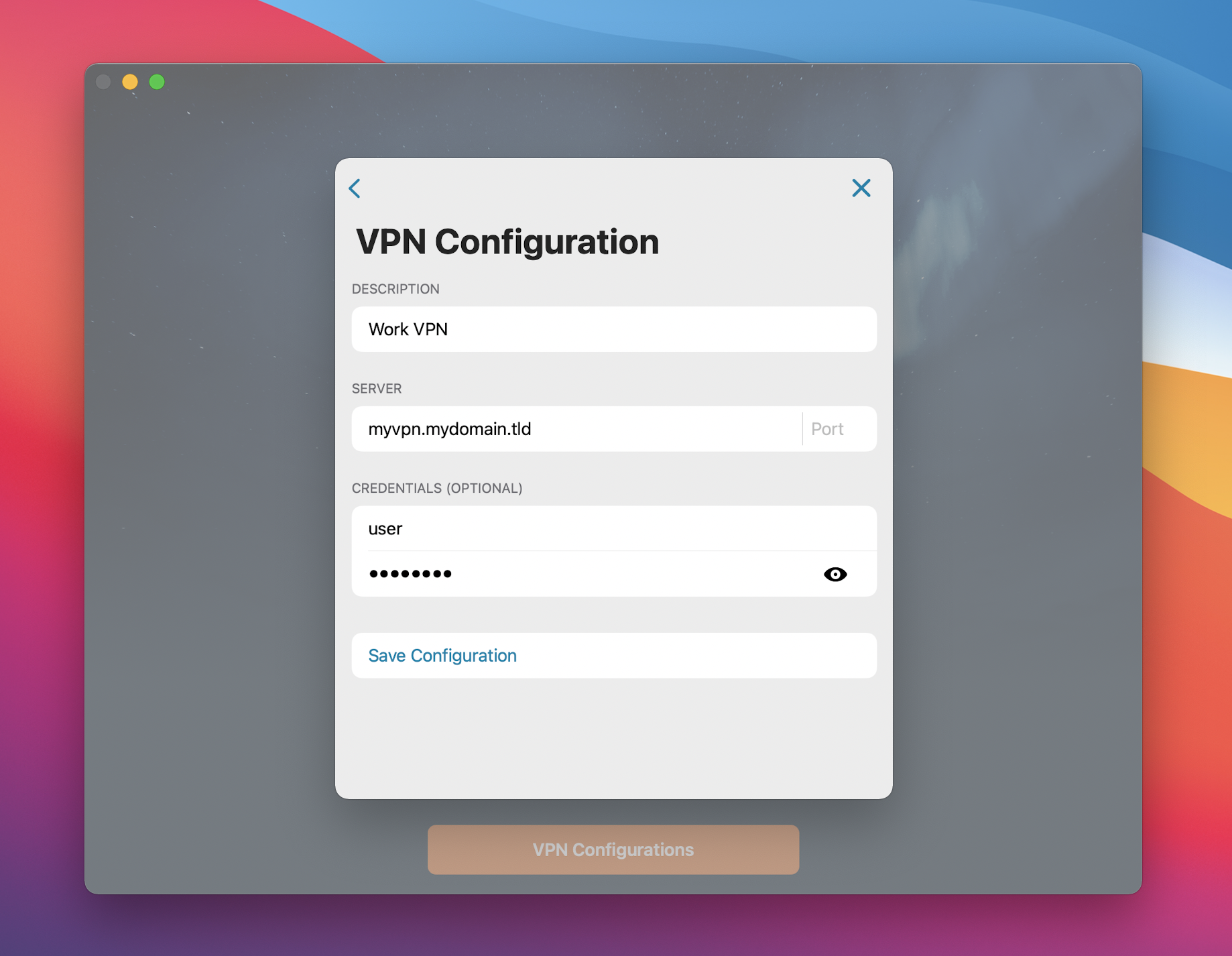 When that is done, save the configuration and allow OneConnect to add a VPN Configuration to the system.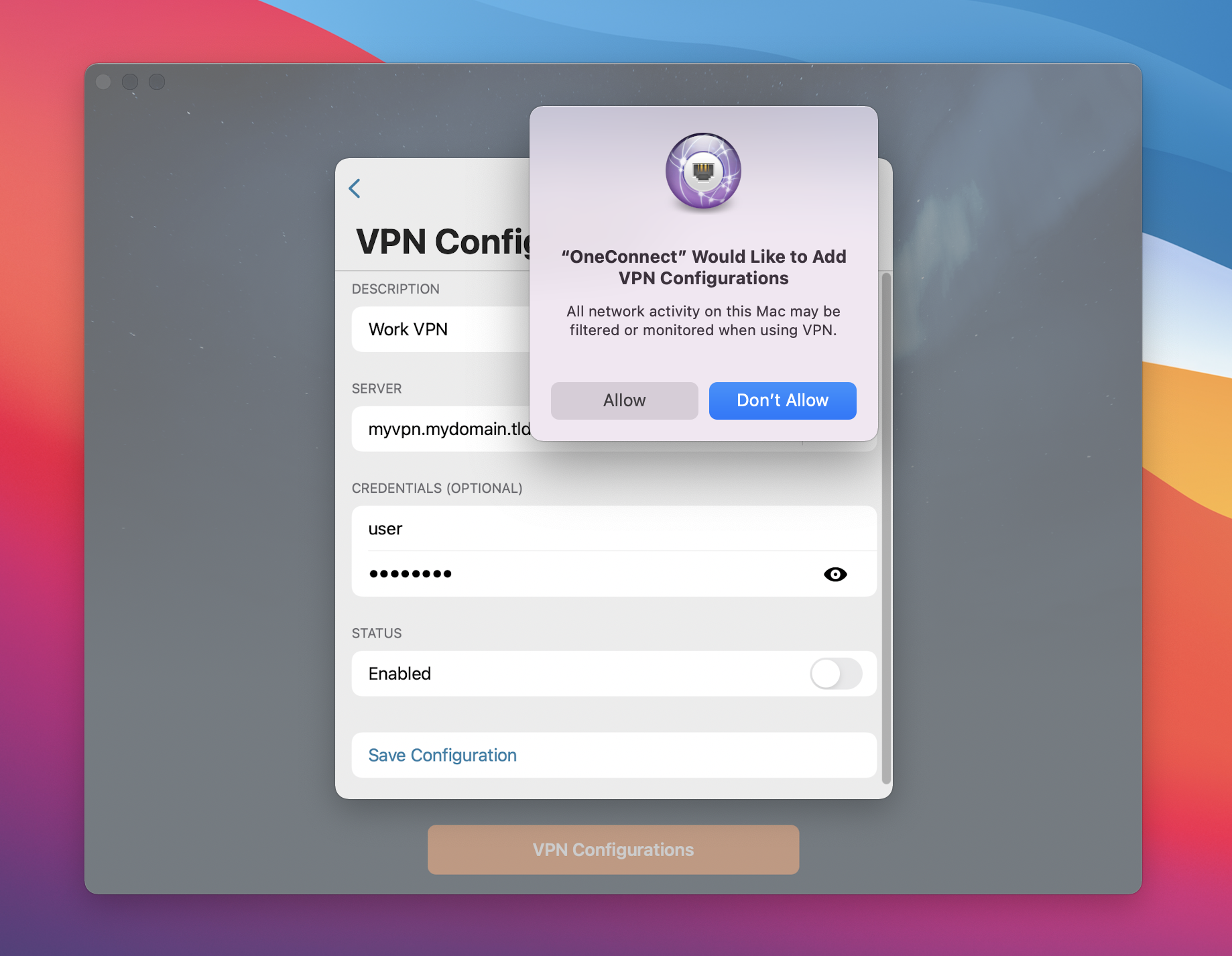 The new VPN Configuration will be selected as the the default. To establish the VPN tunnel just click Connect.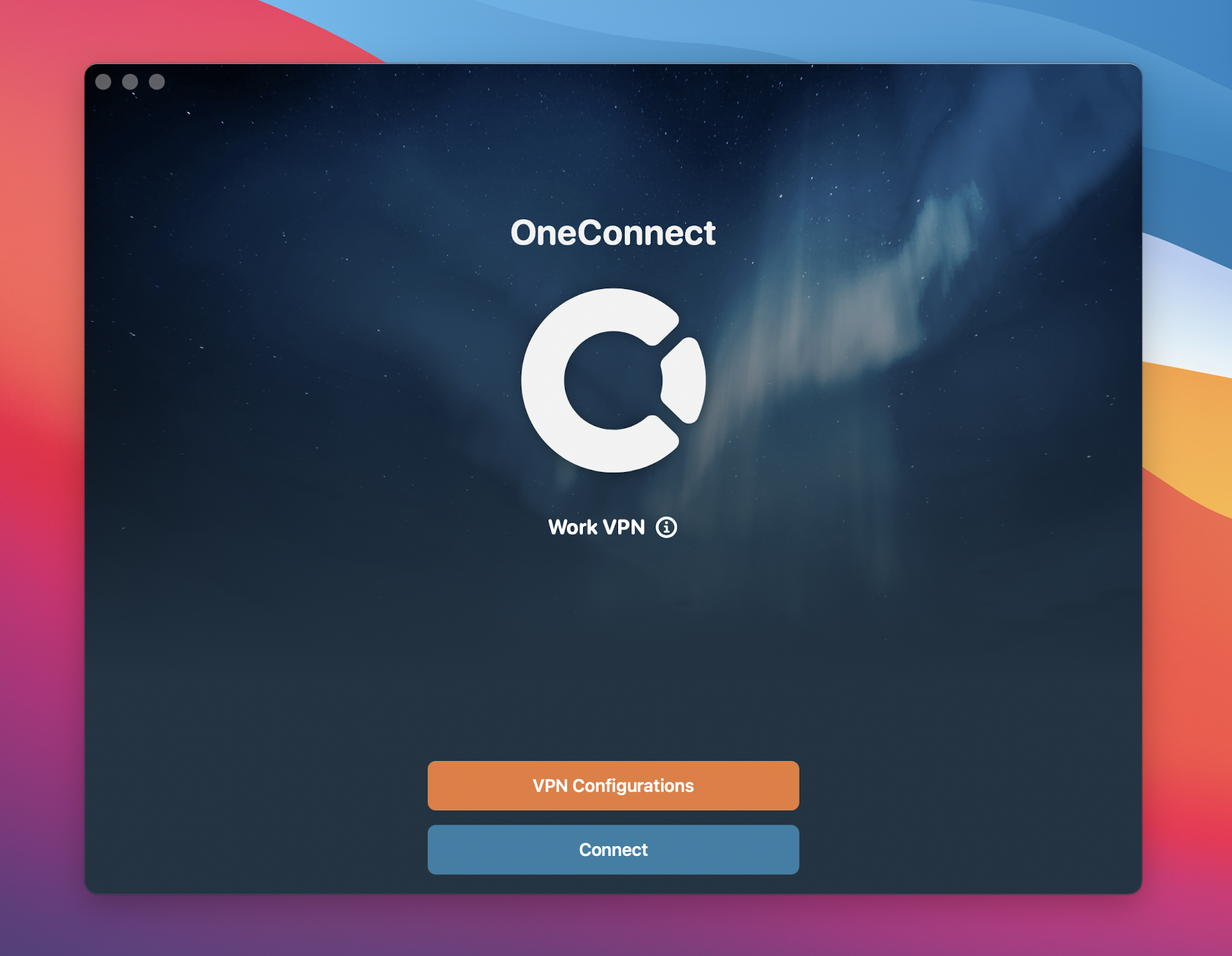 When a VPN tunnel is successfully established, the logo will turn green. To see more information about the connection click the ⓘ icon.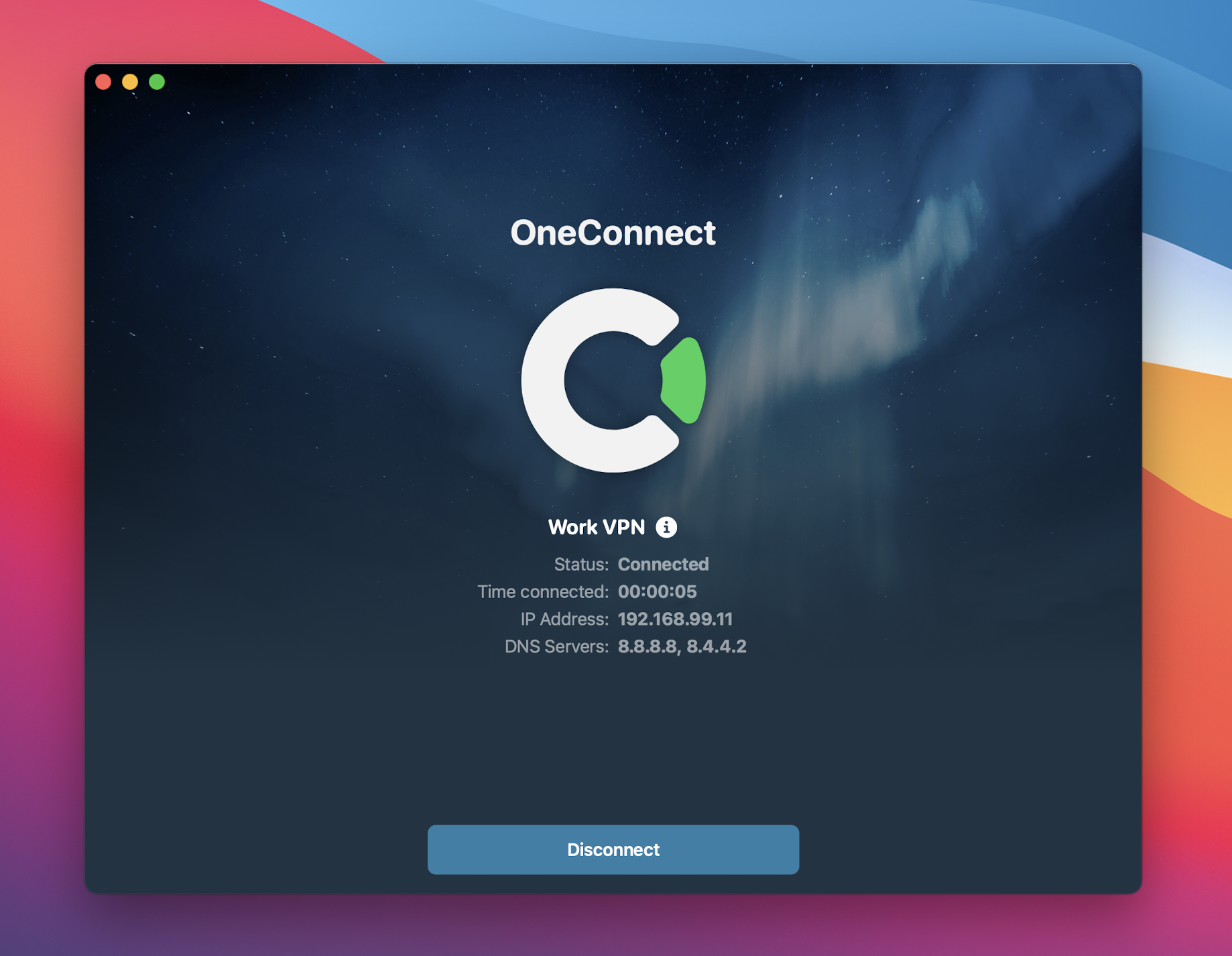 How to use Widgets
Clavister OneConnect includes widgets for macOS, iOS and iPadOS. The example below is from macOS.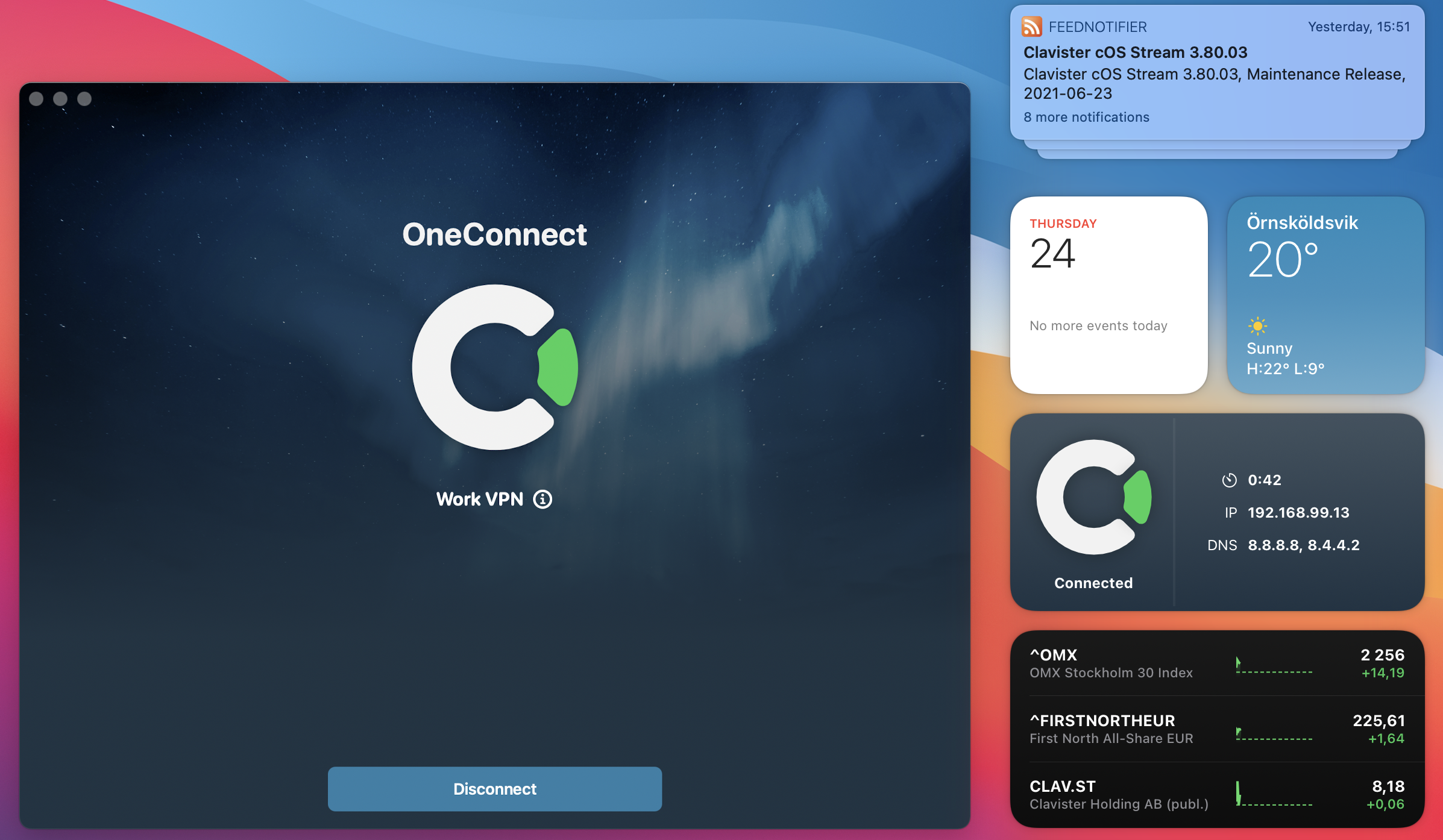 Se the following guides from Apple on how to add and remove widgets on macOS, iOS and iPadOS:
Related articles