This guide describes how to activate the Log Ingestion add-on service that is used to allow sending logs from on-prem NetWall and NetShield into the Clavister Cloud Services.
The guide uses our example company ShieldIT as <company_name> through the different steps
The guide assumes you already have an Clavister Cloud Service instance deployed, and you are enrolled to the service and can access Clavister InCenter.
(See related articles below for for enrolling to the service)
Accessing Cloud Services
Access Clavister Cloud Services, example using ShieldIT below:
When trying to access https://shieldit.sase.eu/ a QR code will displayed on your computer, scan this with the OneTouch app, it will ask for confirmation and you confirm with bio-metrics. This will authenticated you and log you into the console. 
Activating Log Ingestion Add-on service

Navigate to the Add-ons menu and select Log Ingestion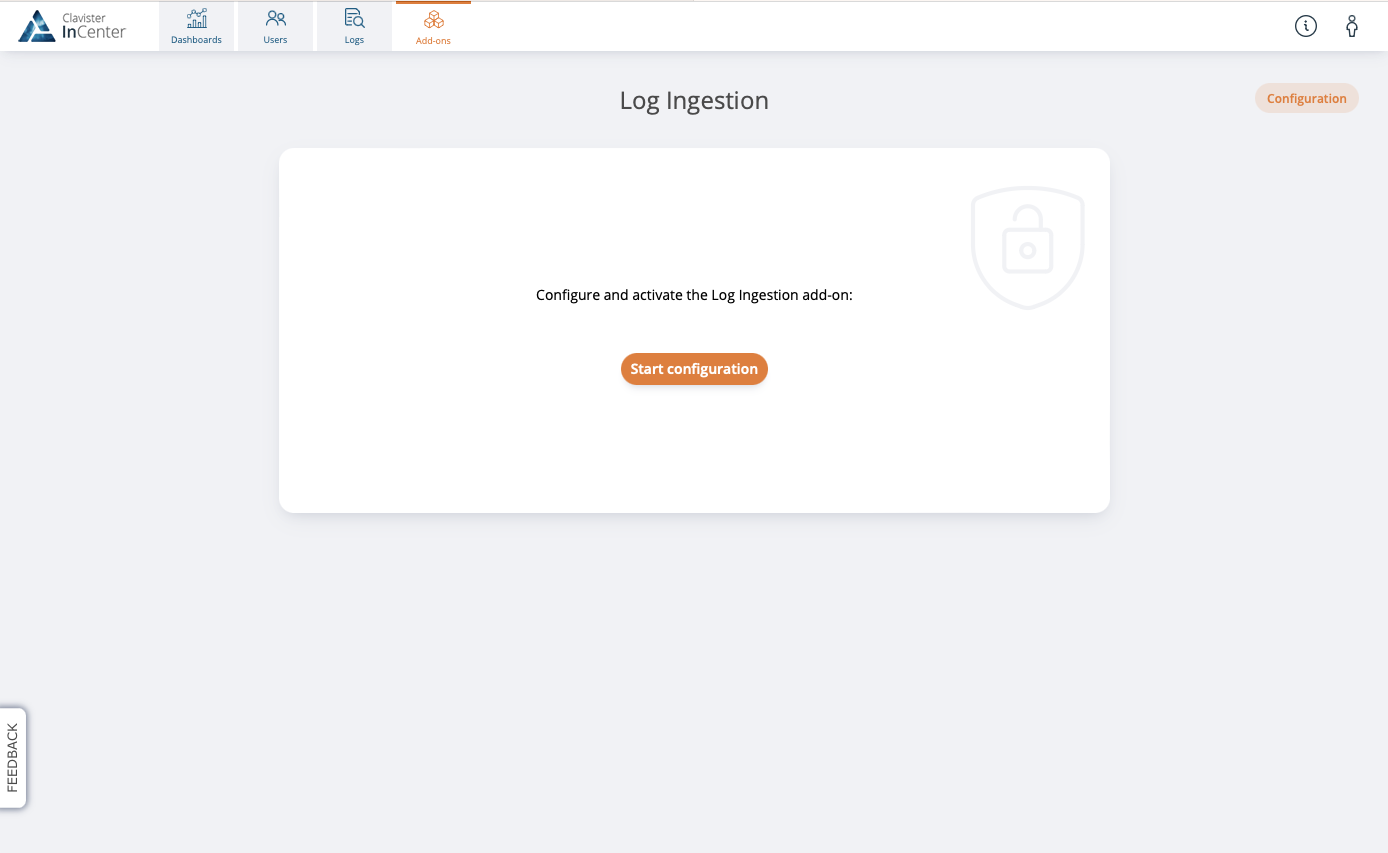 Select Start configuration to start the Log Ingestion wizard.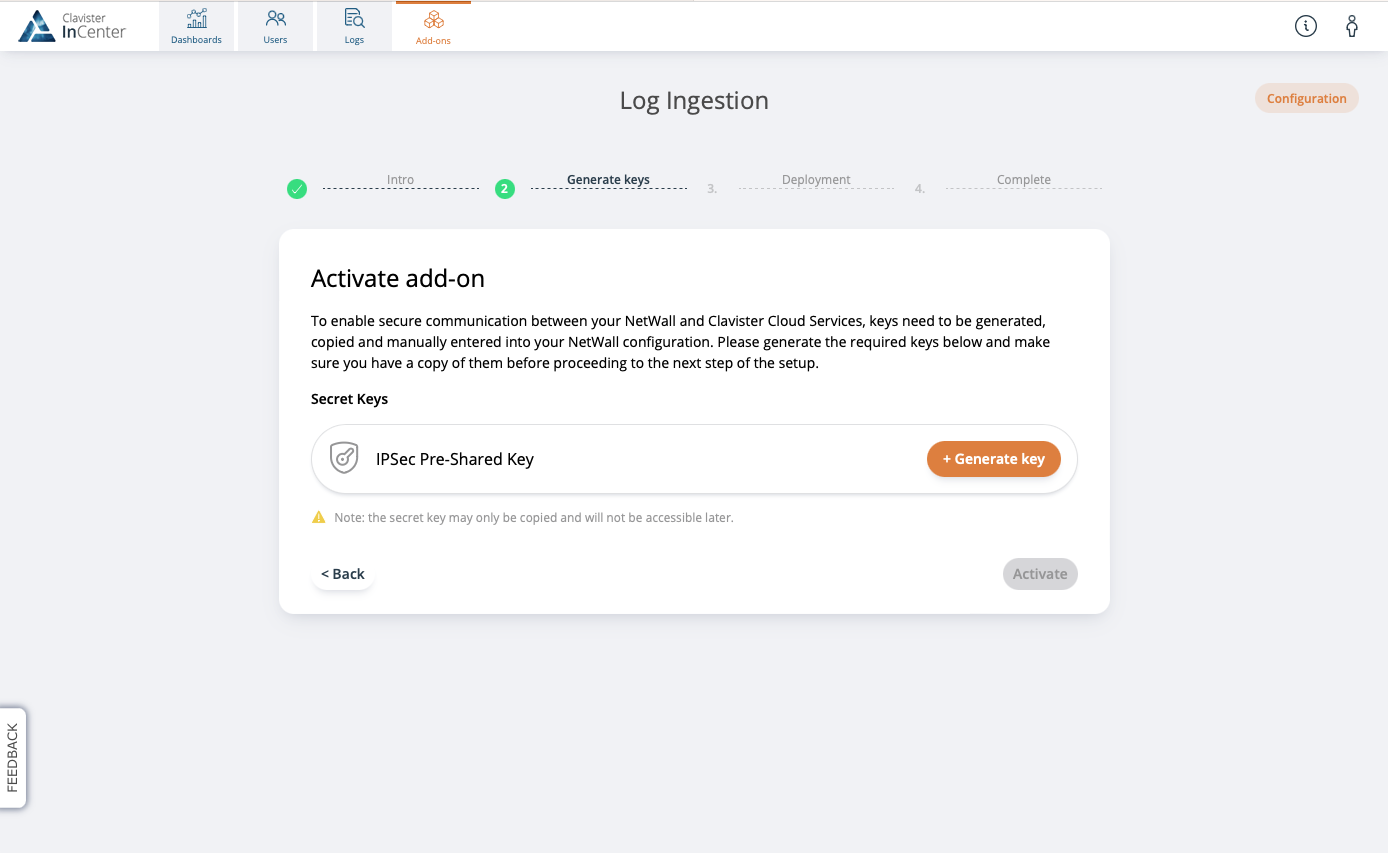 Click + Generate key to create the IPsec Pre-Shared Key for the IPsec tunnel used to receive the logs.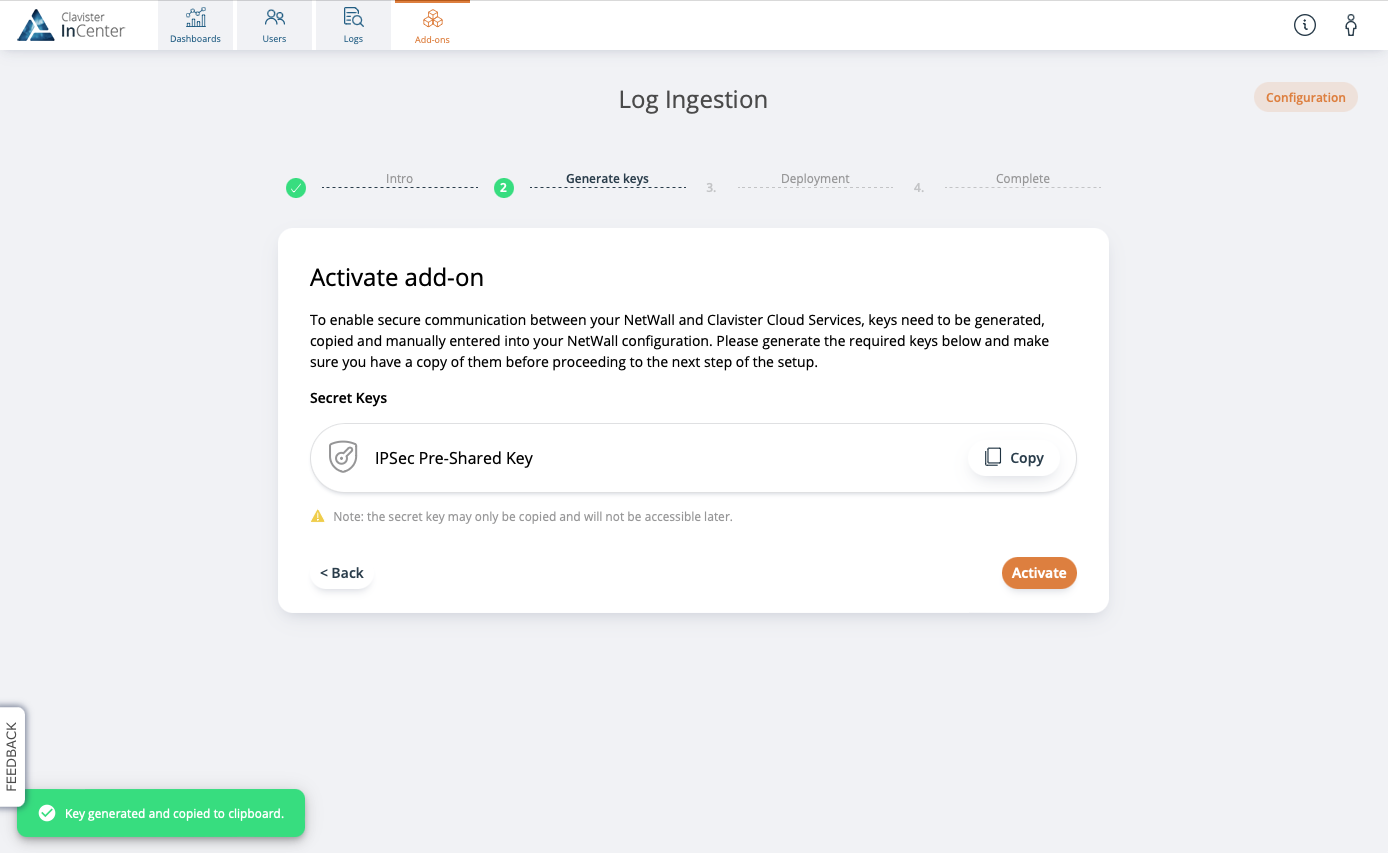 Ensure that you save the generated key for later use in cOS Core and click Activate to start the deployment process.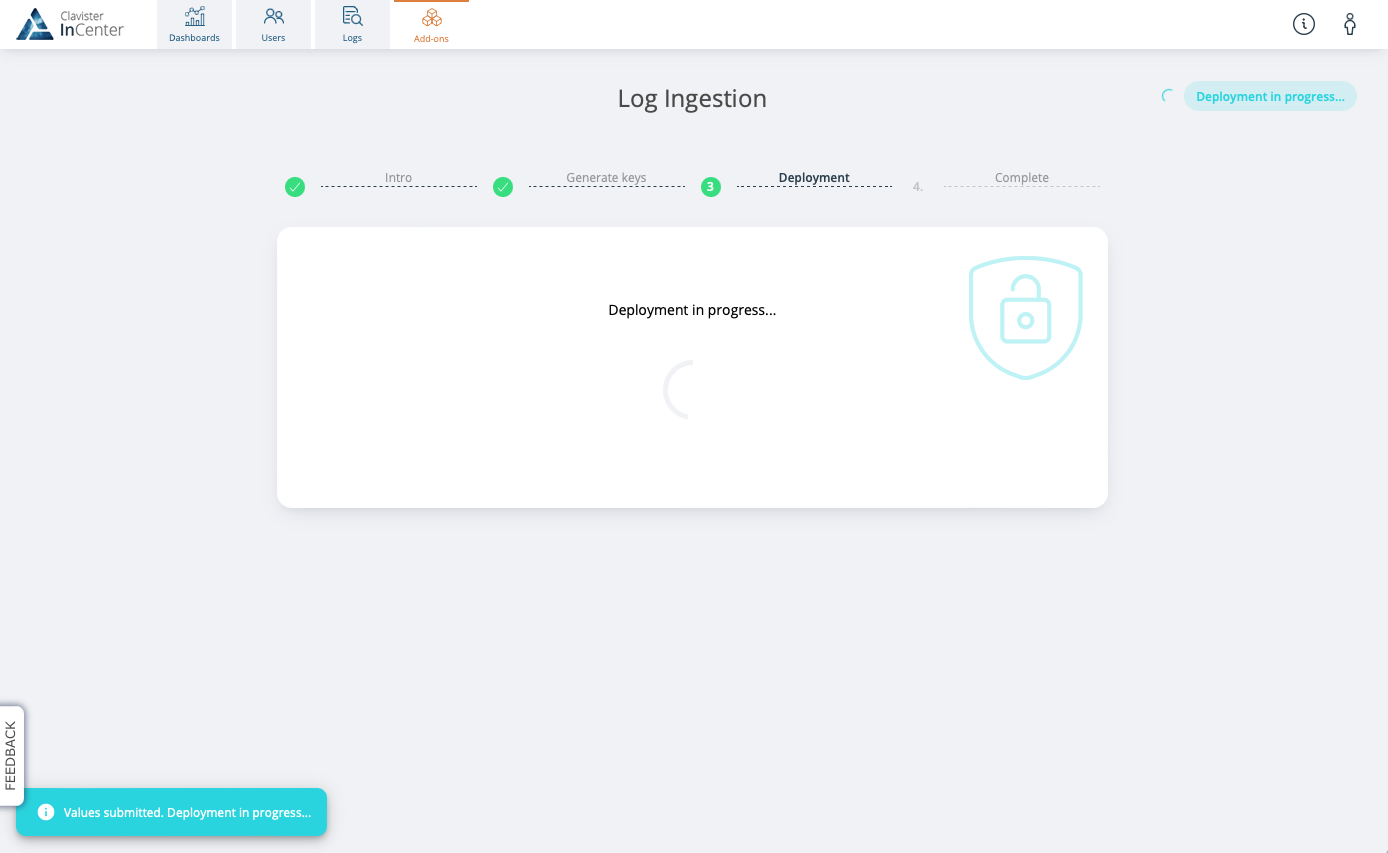 After the clicking activate the deployment will start.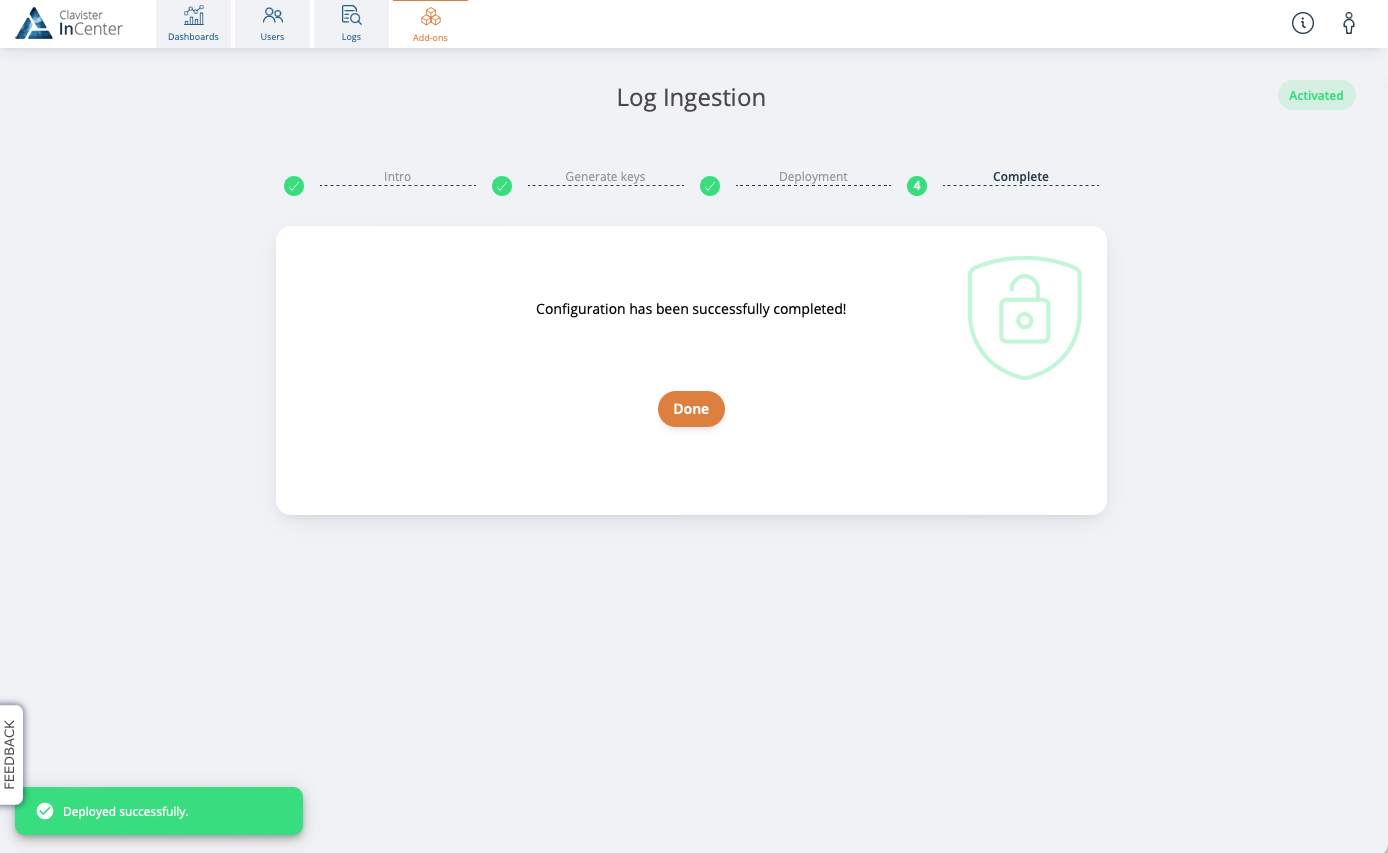 When the deployment is done it's possible to close the wizard.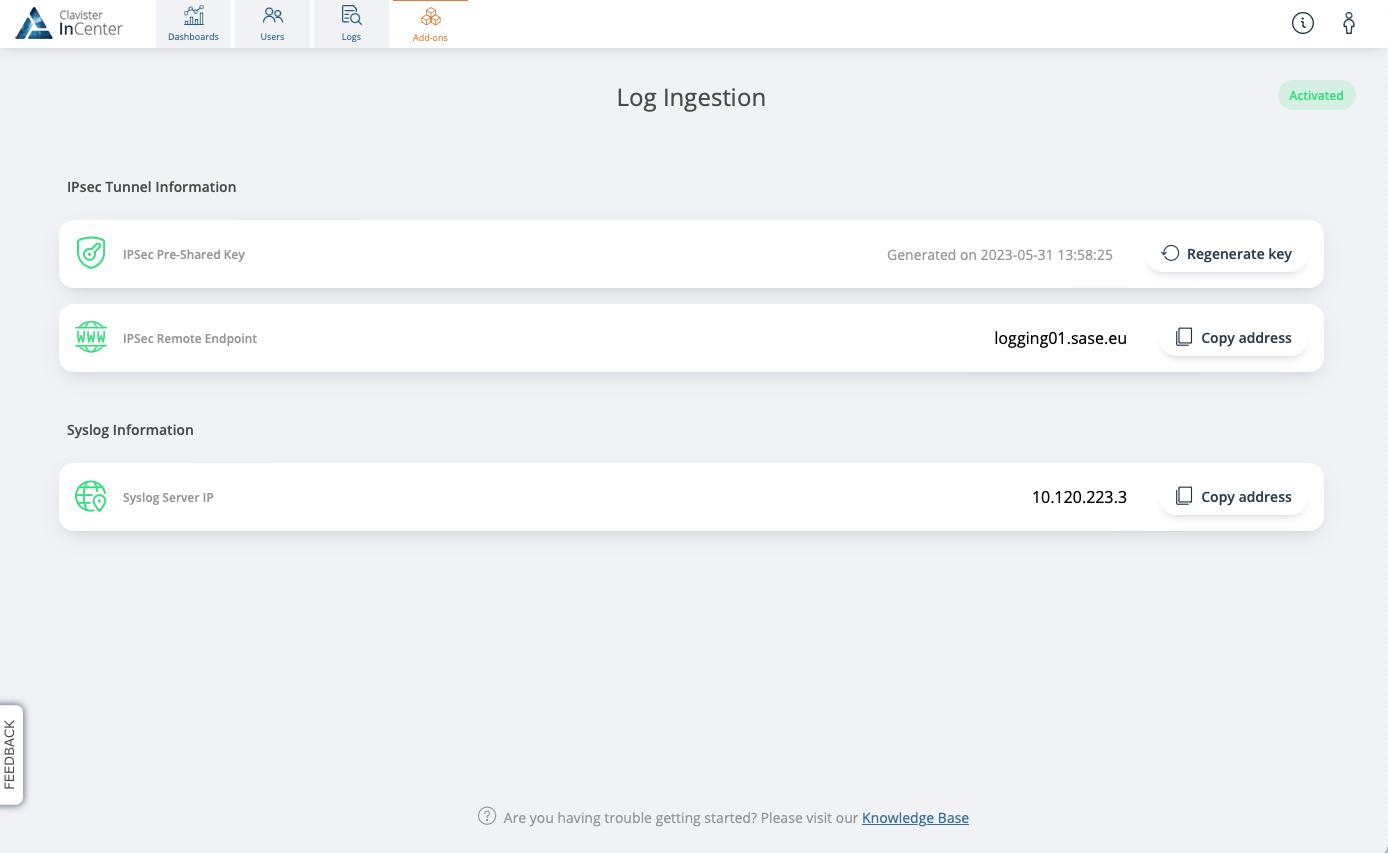 At this point the Log Ingestion service will be deployed in the cloud service back-end, the webpage should get populated with the additional information to be used when configuring the on-prem firewall

See related articles below for configuring your OnPrem firewall to work with this service.
Related articles