What is OpenConnect?
OpenConnect is both a protocol and open source project for creating SSL VPN clients that are compatible with multiple types of remote SSL VPN servers. Such clients are compatible with the Clavister OneConnect Interface feature in Clavister cOS Core. More details about the protocol can be found at http://www.infradead.org/openconnect/. This guide covers how to connect using the Android OpenConnect client.
Installing the Android OpenConnect client
Install the free OpenConnect client app from Google Play (search for "openconnect") on your phone or tablet.
Connecting using the Android OpenConnect client
Start the OpenConnect client. The example below shows the client running on a tablet, select ADD to create a new profile.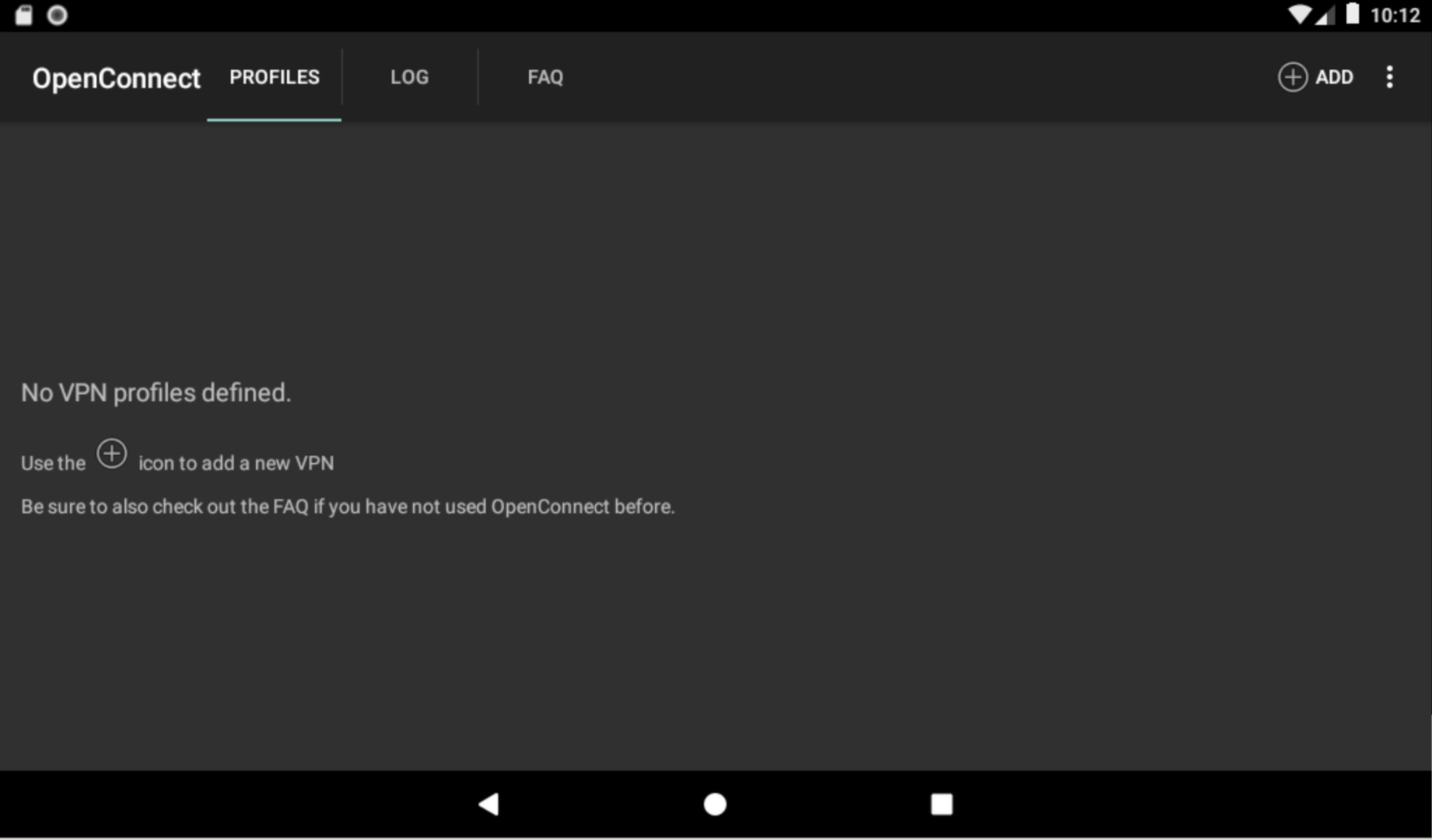 Add profile using the examples provided; Either the fqdn or https://fqdn.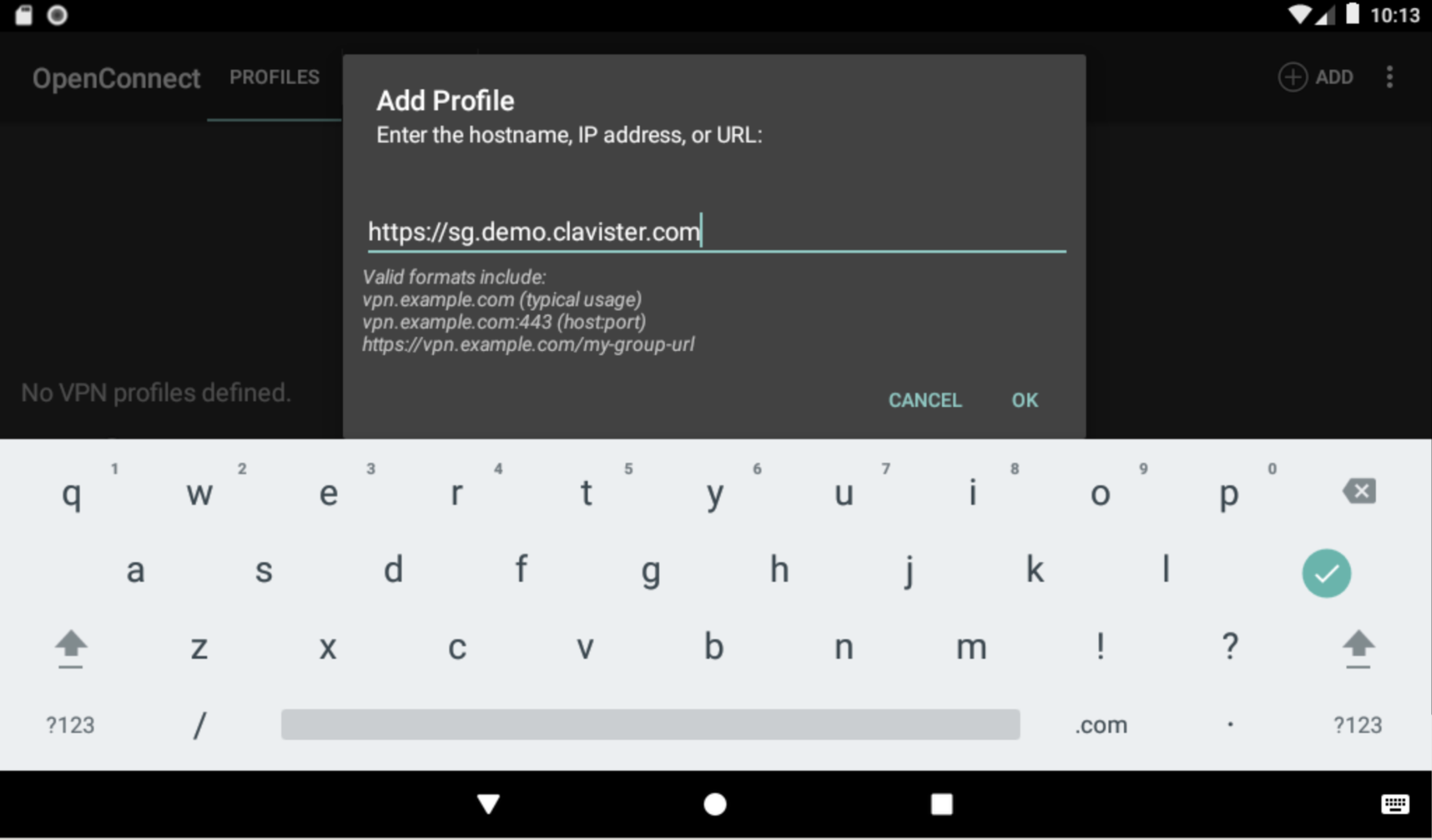 Note: The hostname entered must be the same as either the Common Name (CN) or one of the Subject Alternative Name (SAN) options of the certificate used by the OneConnect interface in cOS Core.
Accept the default values for the profile and click to get back to the main screen.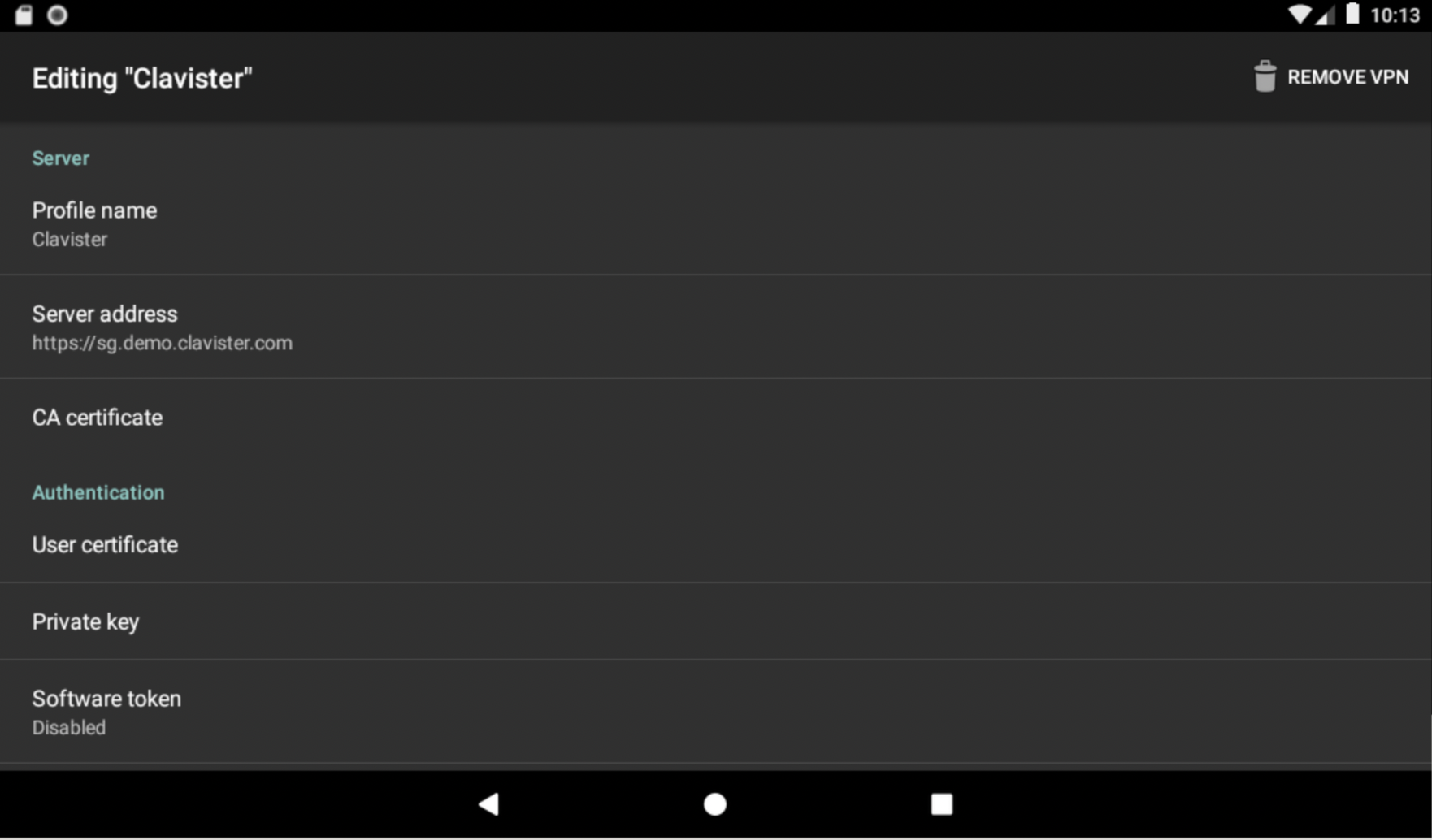 Select the profile to connect to the VPN Server, in the example below it's called Clavister.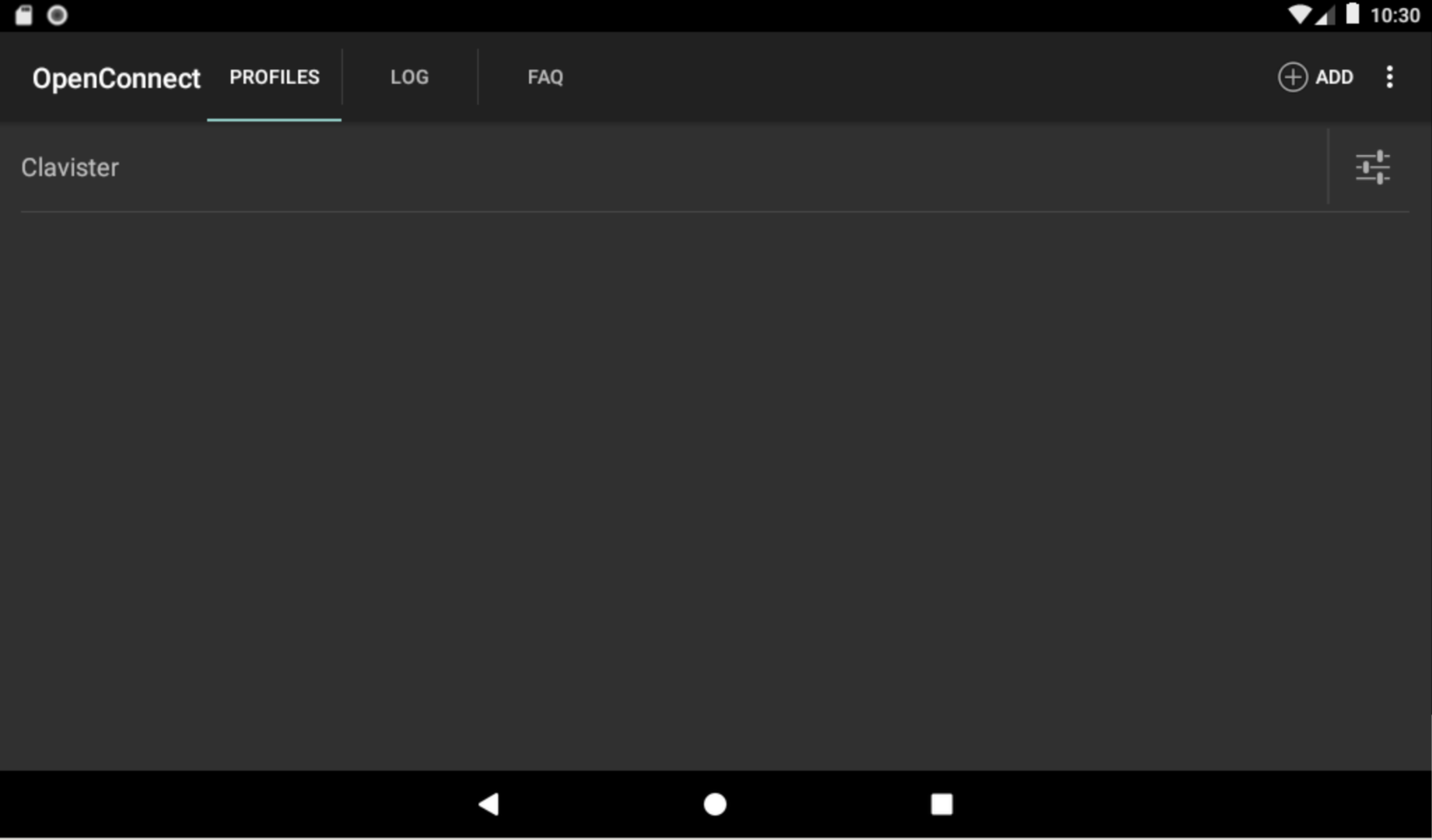 If everything works as expected when connecting to the Clavister NetWall, first the username and then the password prompt will appear.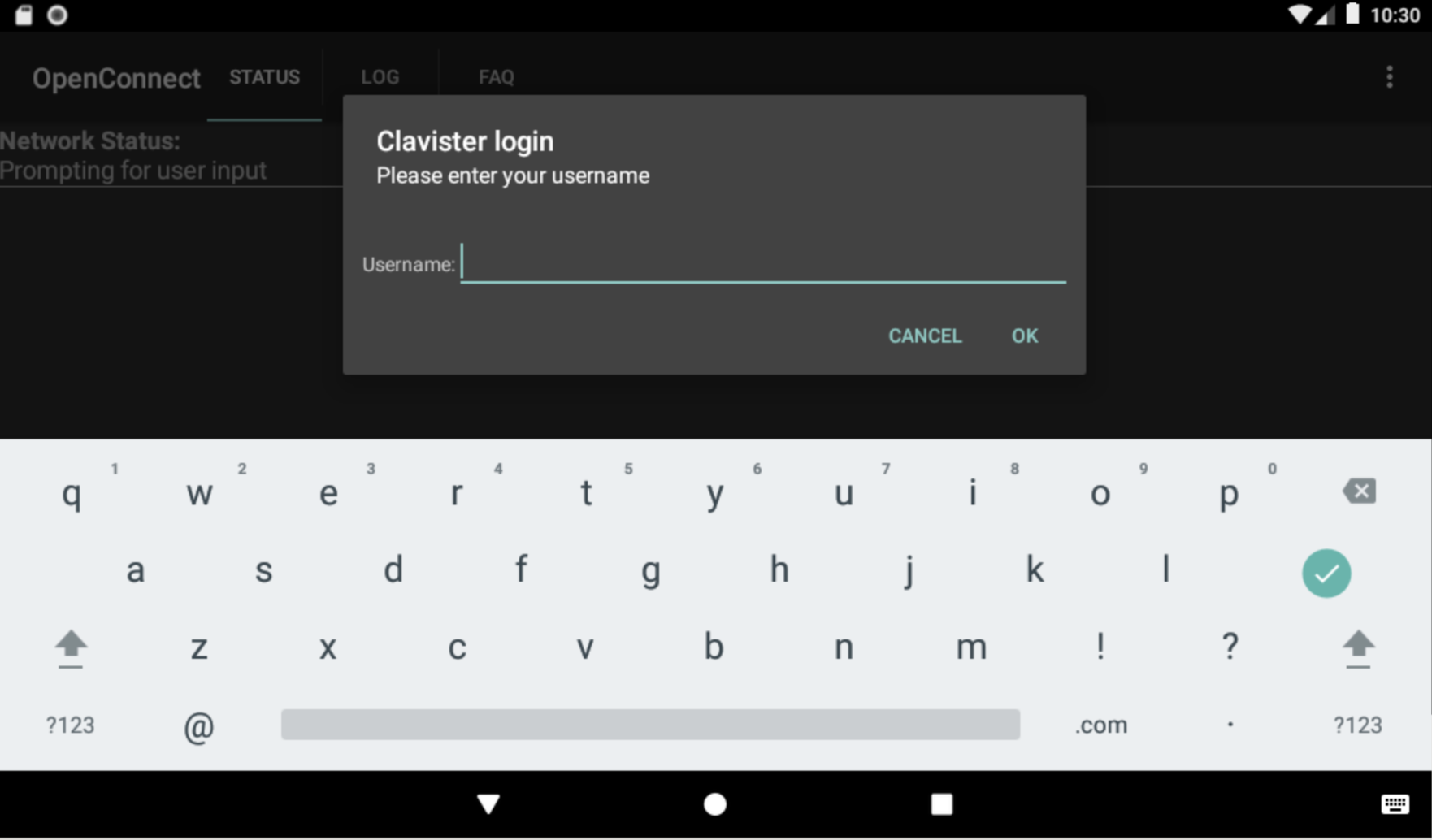 After successful connection is made, the status window will be shown with information about the connection, now it's possible to switch to any application and use the VPN.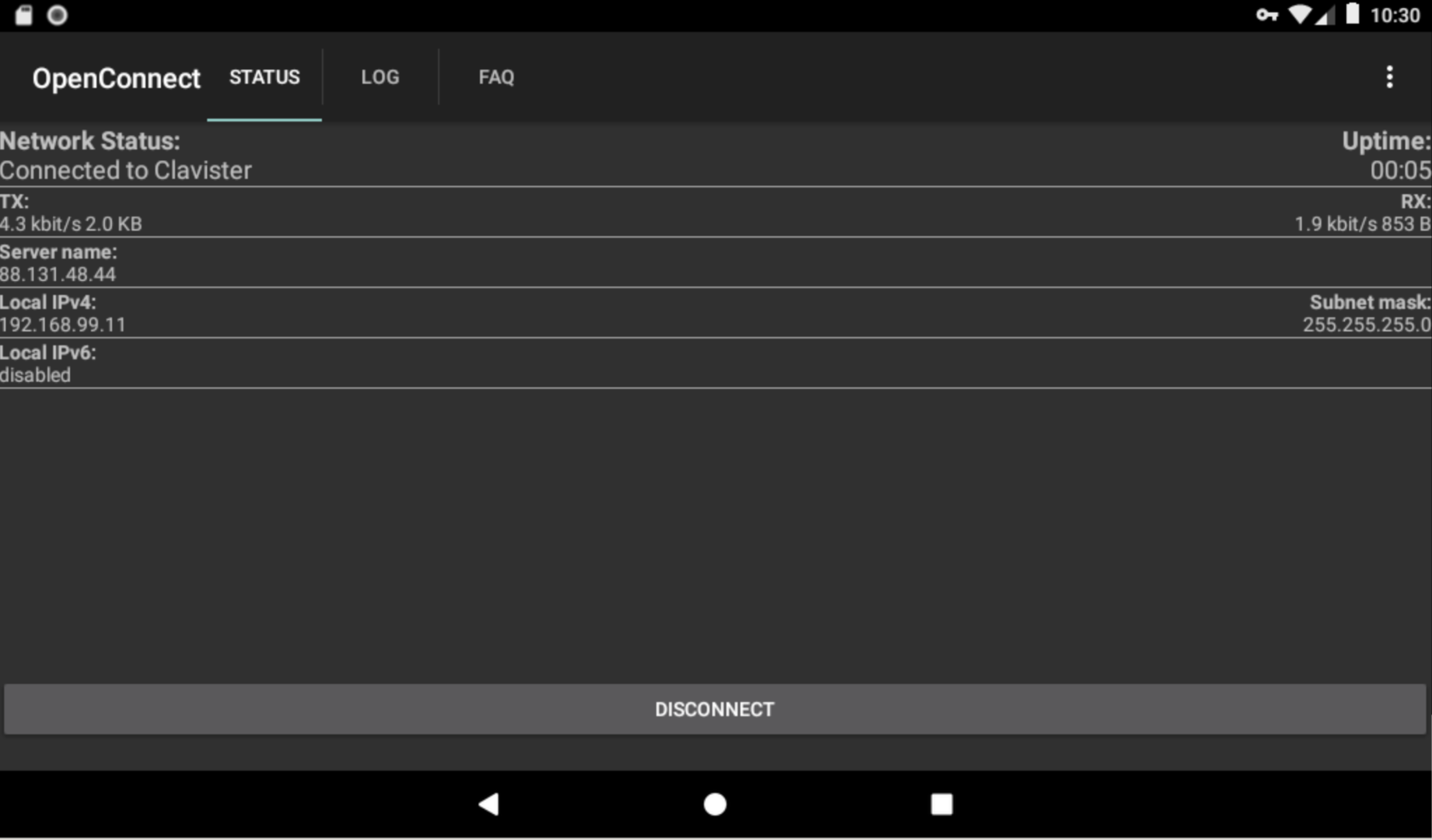 Related articles